Julie & Julia by Julie Powell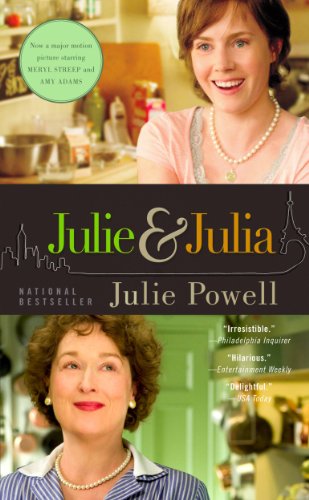 This bestselling memoir inspired Julie & Julia, the major motion picture directed by Nora Ephron, starring Amy Adams as Julie and Meryl Streep as Julia.
Nearing 30 and trapped in a dead-end secretarial job, Julie Powell reclaims her life by cooking every single recipe in Julia Child's legendary Mastering the Art of French Cooking in the span of one year. It's a hysterical, inconceivable redemptive journey — life rediscovered through aspics, calves' brains and oh lord, even boning a duck!
If you saw the movie but haven't read the book — you will not be disappointed.