My Life In France by Julia Child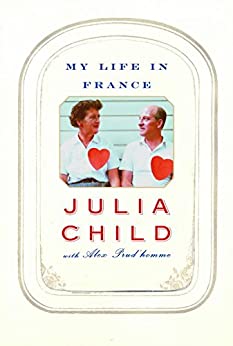 This is Julia Child's beguiling story in her own words. Step back with Julia as a young wife following her husband to France who has a new posting at the U.S. Embassy. Julia struggles to find her own sense of purpose, and finally stumbles into a passion for cooking and teaching that transforms culinary history.
As a woman in a foreign land and a man's domain, Julia barrels through a mountain of roadblocks. But she prevails in her determination in bringing French cuisine to the American home cook  with her tome Mastering the Art of French Cooking.
An inspiring read and we get a lovely view of Paris life in the late 1940s and 50s from Julia's perspective.