Welcome to Women of Global Interest
As a MEMBER of my WOMEN OF GLOBAL INTEREST Series, you become part of an exclusive global network of women where you will experience the stories of the life and work of some of the most remarkable women on the planet!
Meet women, up close and personal, who have written best-selling books, are international influencers, renowned chefs, prominent wine experts, travel specialists, musicians, artists, or craftspersons.
NOTE: My 2022 List of Interviewees will be published
SUNDAY JANUARY 2nd!
Membership Details
         OPTION #1 Annual Membership ($135 CAD)
Online Events in 2022 include the following;  
7 Exclusive LIVE Interviews (see list below)

Showcasing fascinating women doing extraordinary things
in Paris and France,
There is a Giveaway Gift Draw at the end of every interview.
PLUS: Women of Global Interest Annual Memberships also include:
Four Additional Giveaway Draws
(March, June, Sept. and November) for luxury gifts such as French Perfume, Paris-themed Beauty and Fashion Accessories, and a personally designed Paris Gift Box.
Exclusive Products and Services Offerings and Discounts
A 30-minute one-on-one Chat with Diana (optional) to plan and/or discuss a trip, provide introductions and contacts, or help with any other subject where Diana has has expertise from blogging to branding to writing a memoir, or to just get more acquainted!
OPTION #2
Instead of the Annual Membership,
you can opt to register for the individual
interviews for $22.50 CAD.
Full Interview List for 2021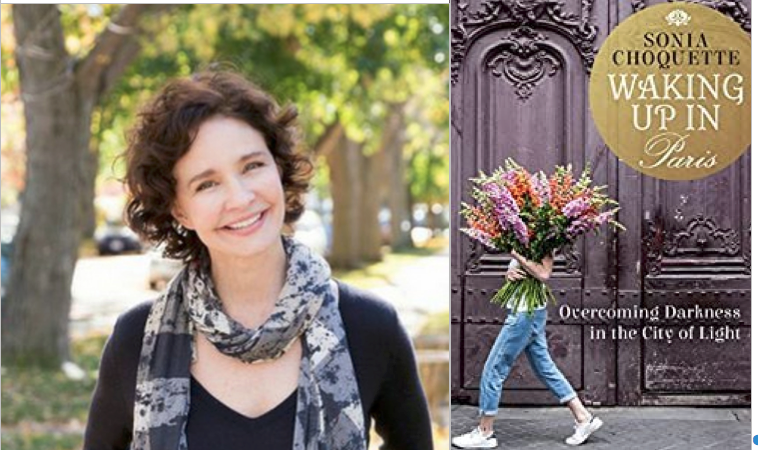 Waking Up In Paris
Broadcast Date: February 9, 2021
12:30 pm EST/9:30 am Pacific/6:30 pm Paris/5;30 London pm
Internationally renowned Sonia Choquette is an intuitive guide, spiritual thought leader has a doctorate in metaphysics, and is a best-selling author of 28 books including Waking Up in Paris, her personal memoir about picking up and moving to Paris to embrace a whole new chapter of her life.
Sonia rarely does personal interviews. Don't miss this one!
Check out Sonia on her website, https://soniachoquette.net
and on Instagram at #soniachoquette (51K followers)