Welcome to Women of Global Interest
As a MEMBER of my WOMEN OF GLOBAL INTEREST Series, you become part of an exclusive global network of women where you will experience the stories of the life and work of some of the most remarkable women on the planet!
Meet women, up close and personal, who have written best-selling books, are international influencers, renowned chefs, prominent wine experts, travel specialists, musicians, artists, or craftspersons.
Membership Details
        Annual Membership ($135 CAD)
        Online Events in 2022 include the following;  
7 Exclusive LIVE Interviews (see list below)

Showcasing fascinating women from around the world
doing extraordinary things that inspire and motivate!
PLUS: Women of Global Interest Annual Memberships also include:
Four Additional Giveaway Draws
(March, June, Sept., and November) for luxury gifts such as French Perfume, Paris-themed Beauty and Fashion Accessories, and a personally designed Paris Gift Box.
Exclusive Book Giveaways
Products and Services Offerings and Discounts
A 30-minute one-on-one Chat with Diana (optional) to plan and/or discuss a trip, provide introductions and contacts, or help with any other subject where Diana has expertise from blogging to branding to writing a memoir or to just get more acquainted!
Access to the Recorded Interviews (in case you miss one!)
Note:
Your annual membership starts the day you book
and lasts to that same day the following year.
You can also Auto Resubscribe if you wish!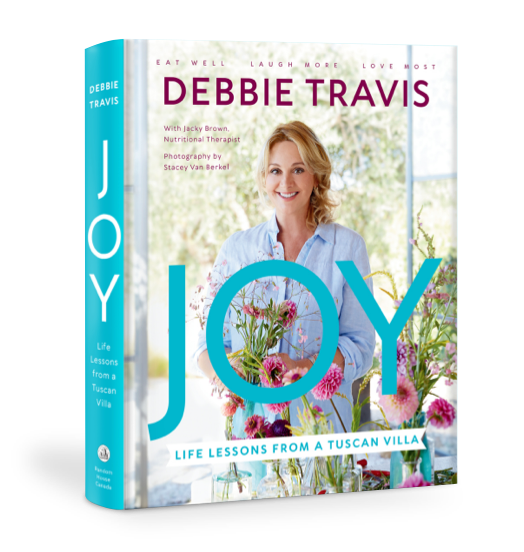 Finding JOY In Every Chapter of Life
Broadcast Date:
Sunday, January 30th
12:30 pm EST/9;30 am Pacific/5;30 pm London/6:30 pm Paris
A Heart to Heart Conversation with Debbie Travis
Did you MISS this INTERVIEW? 
Here is the recording!
https://spaces.hightail.com/receive/RKNmFAFOBQ
TV Personality Debbie Travis practically invented DIY Decorating and Interior Design TV with her award-winning programs that included Debbie Travis's Painted House, and Debbie Travis' Facelift on HGTV. Not surprisingly Debbie became a favourite guest on OPRAH. She launched her own line of products everything from paint to olive oil and wine.
Still, constantly reinventing herself, in 2016, Debbie started holding retreats to inspire women to envision and fulfill their dreams in her renovated Tuscan villa and 100-acre property.
She is also a best-selling author of 12 books, including Design Your Next Chapter, and she recently published, JOY, Life Lessons From A Tuscan Villa.
Please join me to get to talk about her new book, and get to the heart of this remarkable woman of a certain age and how she continues to design new chapters to follow her own JOY!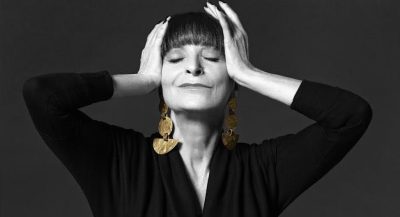 Fashioning A Most Fabulous Life! 
Broadcast Date:
Wednesday, March 2nd
12:30 pm EST/9;30 am Pacific/5;30 pm London/6:30 pm Paris
A Conversation with Jeanne Beker
Did you MISS this INTERVIEW? 
Here is the recording!
https://spaces.hightail.com/receive/wGur5HB7bA
A Conversation with International Fashion TV Personality, Fashion Editor and Author Jeanne Beker
No one has done more to bring the exotic world of fashion and haute couture into the homes of everyday women than TV personality and fashion editor Jeanne Beker. Jeanne is best known as host and producer of the internationally syndicated (130 countries) TV program "Fashion Television" (FT) which ran for 27 years but she is also the author of 5 books including "My Life In Fashion".
From Toronto, New York Paris, and Rome  Jeanne has interviewed and rubbed shoulders with the world's fashion elite from top models such as Kate Moss and Naomi Campbell to designers from Valentino, to Karl Lagerfeld, to celebrities from Beyonce to Madonna.
Join me as we take a deep dive into the life and times of this uber-talented indefatigable woman who started out studying theatre, and ended up with a front-row seat covering fashion as no one had ever done before.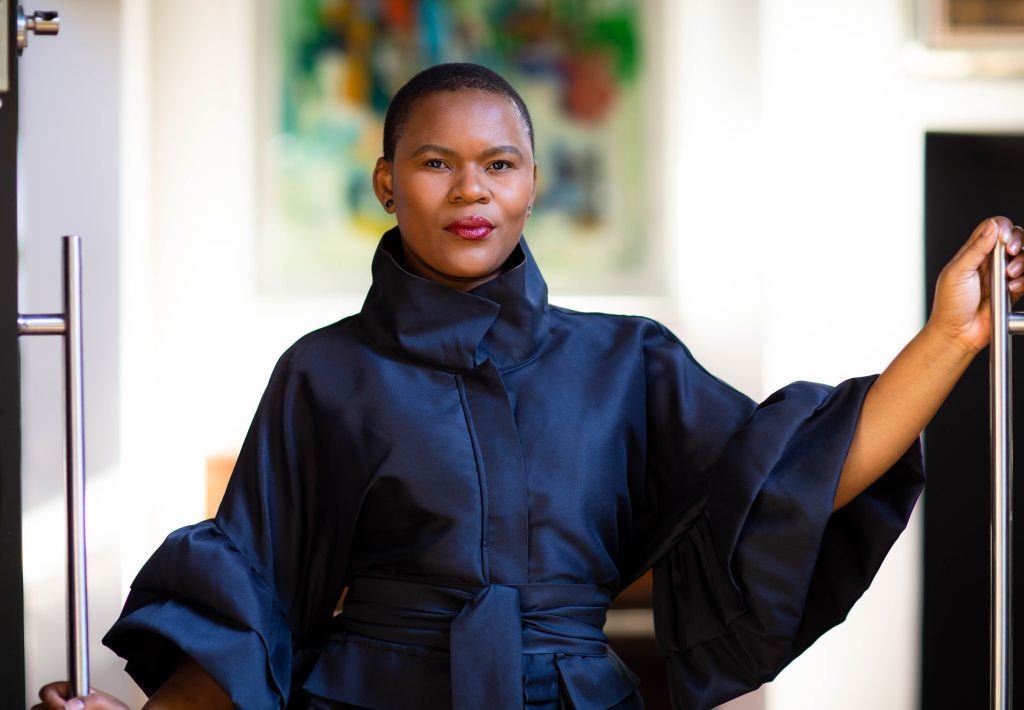 Therefore I Rose! 
Broadcast Date: May 4, 2022
12:30 pm EST/9:30 am Pacific/6:30 pm Paris/5:30 pm London
WEDNESDAY, May 4th 2022
A Soulful Chat with Author, Speaker, and Award-Winning Global Business Woman
Amanda Dambuza
Amanda Dambuza gives real meaning to the words "Therefore I Rose" which is the name of her new handbook for those who are seeking an extraordinary life.
That's because her early life as a young black girl in South Africa was "Baked In Pain", which is the title of her earlier memoir.
Abandoned by her parents, physically and sexually abused by extended family members, while also segregated under the oppressive white minority rule known as Apartheid, Dambuza had a seemingly impossible task to escape and rise above her circumstances.
Yet she did — eventually working up her way through corporate management to start several of her own businesses, all of which have earned awards and accolades including being celebrated as one of the TOP 30 Businesswomen in South Africa.
Join me to hear Amanda's remarkable story and how she rose to become a beacon for female creativity and leadership with a worldwide following.
Instagram Amanda.Dambuza 70 K+ followers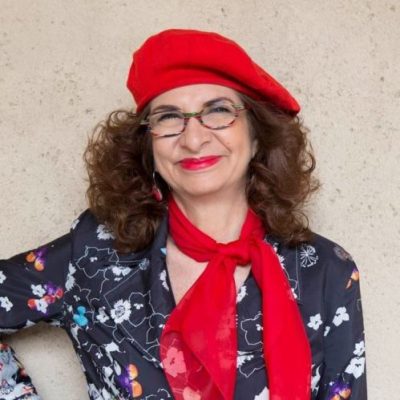 LEADING Her Way!
Broadcast Date: June 1, 2022
12:30 pm EST/9:30 am Pacific/6:30 pm Paris/5:30 pm London
An Interview with Paris Real Estate DIVA Adrian Leeds
Did you know that one of the top 10 goals that most put on top of their dream list?
To live in Paris or France.
Paris Property Consultant Adrian Leeds, Writer, Speaker, and TV Personality combs the romantic streets of Paris, Nice, and the French countryside looking for exciting properties for North Americans to invest in and own!
Since 2004,  she has been the Founder and Director of the Adrian Leeds Group after over two decades of experience in marketing, sales, media buying, and advertising in the U.S. Originally from New Orleans, Leeds moved to Paris for a year in 1994 and never left. Adrian authors 3 Paris guide publications a week, and stars on HGTV's House Hunters International, as the TV program's most popular agent!
Join me to hear more about Adrian's exciting life, times, and sumptuous French properties, all of which underscore that this woman of a certain age in Paris is still leading the way!
*This Interview is FREE — just click on the BUY NOW button below to get your Free Ticket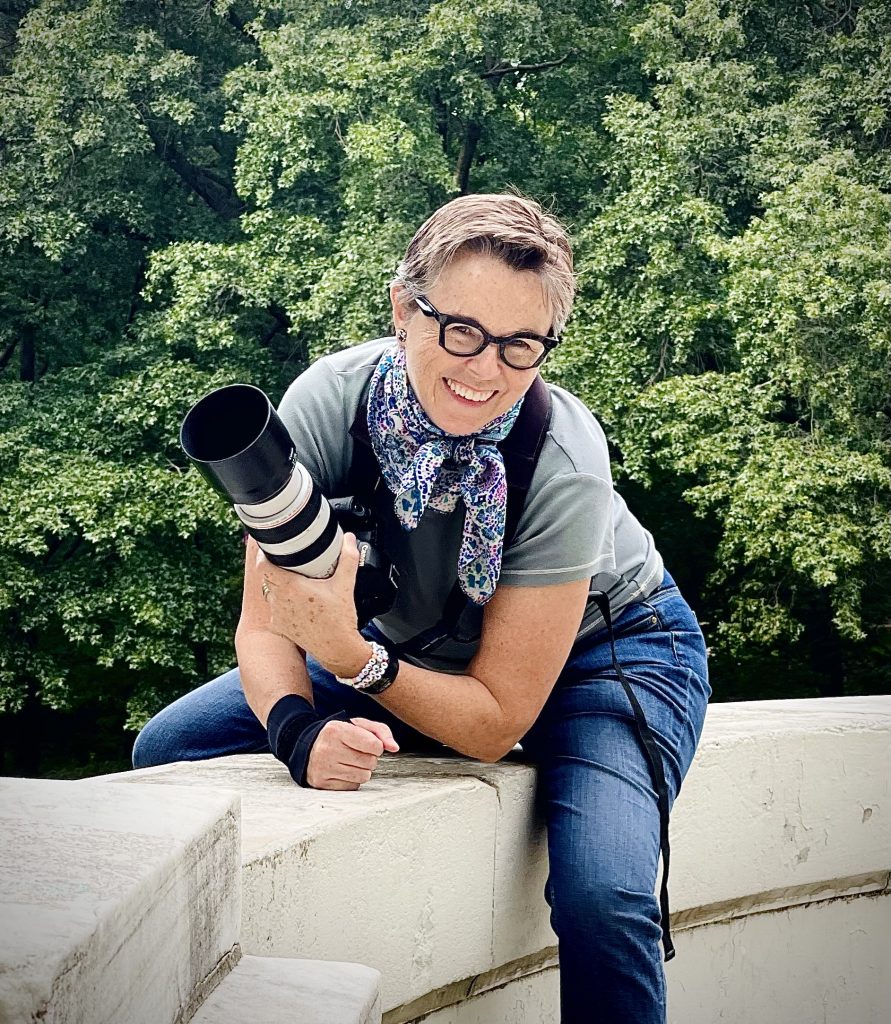 Celebrating the BEAUTY of Women Of A Certain Age  
Broadcast Date: September 14, 2022
12:30 pm EST/9:30 am Pacific/6:30 pm Paris/5:30 pm London
With Award-Winning Photographer Susie Lang
Susie Lang grew up on a farm in rural South Australia and developed a passion for photography as soon as her father handed her the one and only camera the family owned. Lang's expertise and experience flourished from amateur to professional after she graduated from London's Photographic College, earned her BA in Art and Design and won the Kodak award for her work.
Feeling her own anxiety of becoming invisible as she aged, Susie started photographing women over 60, creating the most remarkable portraits of an under-served and under-represented demographic.
Susie is able to see into a women's soul aided by the fact that she is also a psychotherapist with a successful private practice in Manhattan where she now lives.
If you cringe whenever a camera appears, you will definitely want to join me as Susie takes us on a journey through her amazing repertoire, and why she believes photography is the key to unlocking and embracing our true essence and value as women of a certain age!
*This Interview is FREE — just click on the BUY NOW button below to get your Free Ticket
October 2022 Guest Interview TBA
Broadcast Date: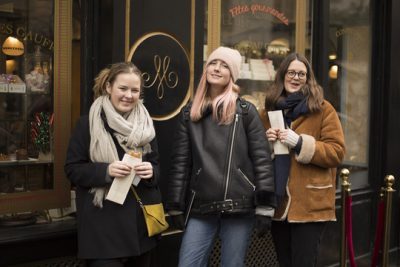 Shining A Spotlight on the WOMEN OF PARIS!
Broadcast Date:
November 2022 (Date TBA)
With Heidi Evans 
With a degree in English Literature, Heidi Evans came to Paris from the UK to learn French,  fell in love with the city, along with the relatively unheralded history of the women who shaped its literary, artistic, and theatrical arenas.
In fact, frustrated with the predominantly male narrative in these areas, in 2016, Heidi started the very first Women of Paris Tours devoted entirely to its heroines from Mata Hari to Edith Piaf, from Simone de Beauvoir to Sylvia Beach, from Colette to Natalie Clifford Barney.
Join me as we tap into this woman's knowledge and passion as she explores the lives, loves and struggles (one writer had to pen under a male name!) of the women of Paris.
Note Heidi's tours stop at a few of their neighbourhood's tantalizing pastry and chocolate shops!
Just because, well because it's Paris!