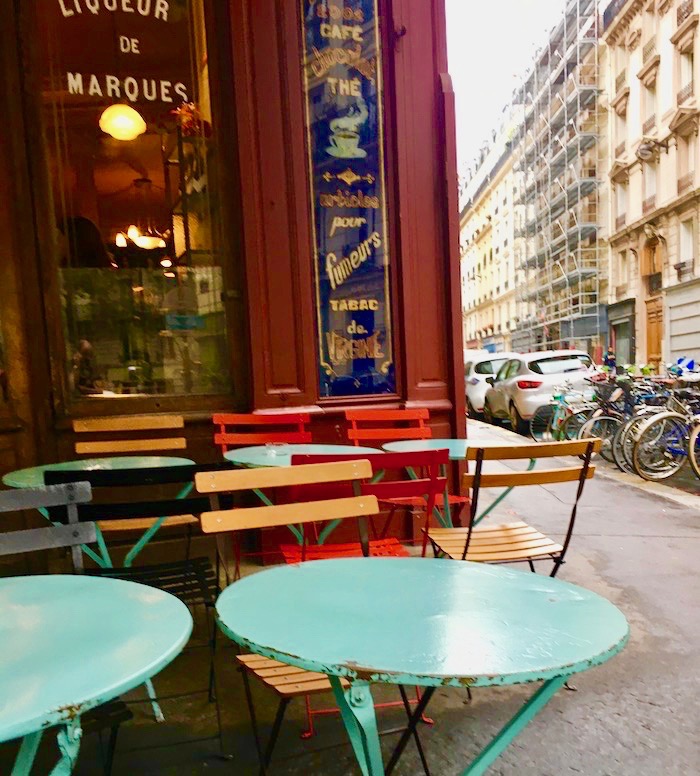 Can you see yourself sitting at this outdoor café in Paris?
A  frothy coffee at the ready, pen in hand, finally starting something you have only dreamed about?
"Nowhere in the world is someone more inspired to write or become a writer than in Paris," says my new friend Gabrielle Luthy.
Gabrielle has started a series of Paris Writing Retreats just for women — who want to explore their skills to write commercial fiction, including romance and memoirs.

And you don't have to be Gertrude Stein, Simone de Beauvoir or Françoise Sagan to do so.
Put on Your Writing Hat!
Imagine a week where you connect and learn from other experienced or first-time writers while beginning your novel or memoir feeding off the creative energy and beauty of Paris.
"I know many women, especially those of a certain age,  have stories to tell," says Gabrielle. "I want to encourage them to do so in one of the most beautiful cities in the world."
Gabrielle is herself a writer from Melbourne Australia. She fell in love with Paris when she lived there for five years working for the OECD (Organisation for Economic Co-operation and Development).
Gabrielle has designed her retreats to be intimate gatherings of eight women only.
She has picked the perfect hotel — the uber-charming  Maison Chanzy in the 11th arrondissement right at the heart of Parisian life. The hotel was once the home of Pierre Chanzy (1860 – 1919) who was no stranger to heartbreaking romance by the way!
Learn from Successful Writers
Gabrielle has also lined up experts for motivation and inspiration.  In her first retreat this June,  she will be featuring  Keris Stainton, bestselling author of 14 books, and branding specialist Lisa Anselmo, who wrote one of my favourite memoirs called "My (Part-Time) Paris Life."  (I will be interviewing Lisa later this spring. So, stay tuned!)
Just added to the schedule is Juliette Sobanet, best-selling author of  multiple Paris-based romance and mystery novels.
"There will, of course, be visits to museums, farmer's markets, great restaurants and time for shopping. Each day will end with a writing session near a famous landmark like the Eiffel Tower!" says Gabrielle.
"I want the women who take part to let go of their usual responsibilities, open up to the creative process and allow their stories to flow. The world needs our stories!"
Paris Writing Retreats Info from the Website
"Spend an unforgettable week in Paris for hands-on writing workshops led by authors and Paris insiders. We'll guide you to develop passionate connections to your characters and your writing. We're here to help you to create must-reads that resonate with audiences long after the last word."
'Daily adventures will take you beyond the stereotypes to reveal the diverse cultures of Paris, from classic to contemporary. With itineraries crafted to enchant and inform first-timers and seasoned Paris lovers alike, you'll be immersed in the sights, sounds, and tastes of the City of Light, with evenings free to write, relax, or explore."
'There definitely will be wine involved. (This is Paris, after all.)"
Upcoming Retreats
June 2020: Contemporary romance & women's fiction
August 2020: Historical romance
October 2020: Paranormal romance
May 2021: Women's fiction in Provence

Special Offer to Readers of Woman of a Certain Age in Paris!
10 % Discount
Ladies — if this intrigues you ( as a writer it does me!)—- Gabrielle has generously offered at 10 % Discount to readers of this Blog.
The first person to sign up will also get a LUXURY surprise in their Goody Bag!
To claim your discount, email Gabrielle at contact@pariswritingretreats.com and quote the code WOMAN10.
For more Information Gabrielle's website is https://www.pariswritingretreats.com/#
*All photos on this blog were provided by Paris Writing Retreats.
NOTE: DUE TO COVID-19 The 2020 retreats have been canceled but will be rescheduled as soon as things change!
Disclosure Policy: This site uses affiliate links which may generate small commissions based on clicks and purchases. These commissions pay for administrative costs of publishing this blog, so I always appreciate it when you purchase through my links.
However, I will not derive any commissions from promoting Paris Writing Retreats with Gabrielle Luthy. We have decided to collaborate on her offering to get the word out and we will be offering other resources together in the future.
Any products that I giveaway are personally purchased at my own expense unless otherwise specified. I write all the content on my site unless otherwise specified. And I respect the privacy of my subscribers and do not share their information with any other party or organization.
Who else is a writer out there? Who wants to be a writer?
I believe we all have at least one book inside us! 
So, leave a comment below.  Share your views, opinions, and stories with us!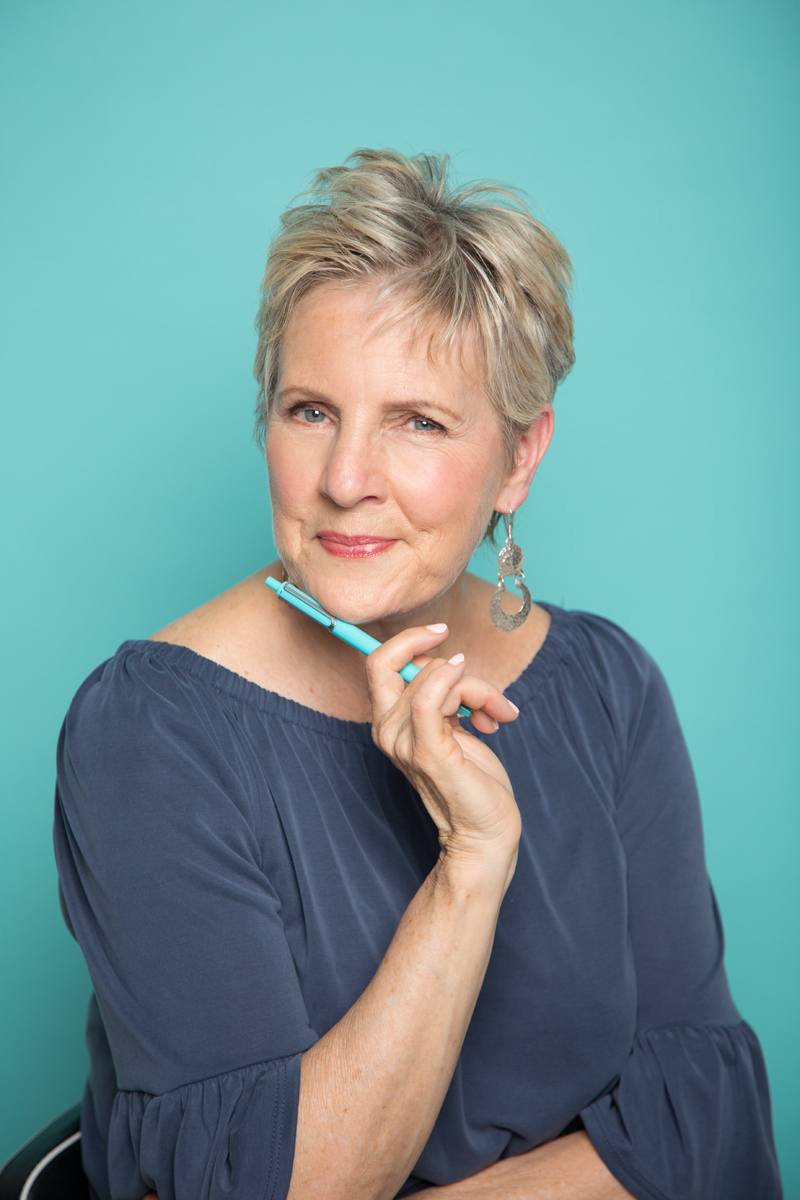 Diana Bishop the founder of The Success Story Program and A Woman of a Certain Age in Paris as well as a well-known correspondent with over 25 years working for CTV, CBC News, and NBC News. She loves travel, writing, and all things Parisienne.