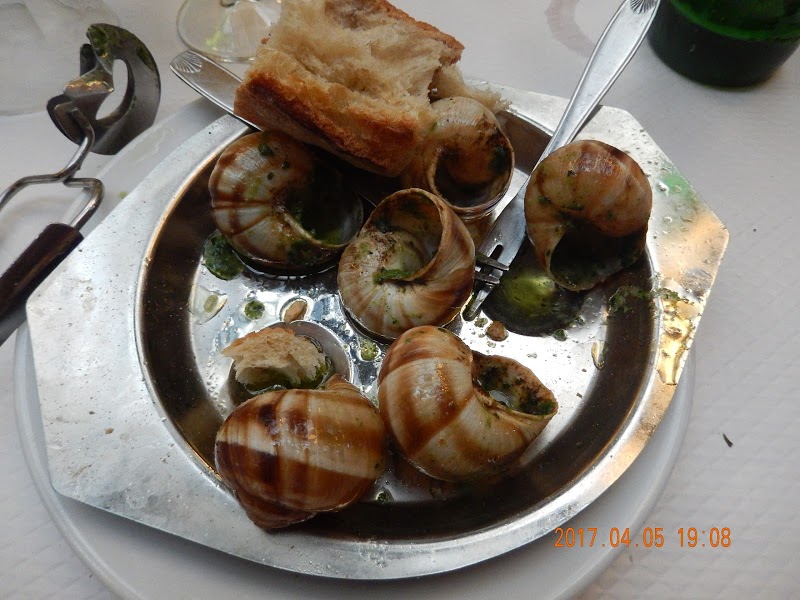 Warning: Don't read Dining Out In Paris on a FULL Stomach!
Is it possible to have a bad meal in Paris?
Oh yes, but most of the time eating out in this city is wonderful — a feast for the senses.
I generally frequent the local restaurants wherever I am staying there,  BUT I have Three older establishments that are on my fine dining Wishlist.
My top three have sumptuous old-world decors right out of La Belle Epoque.
They are all at least 100 years, are renowned, and are quite reasonably priced when you consider that just lunch at Le Jules Verne at the Eiffel Tower runs about 230 Euros per person.
You have likely heard of this one, located in, of all places, a train station, at the Gare de Lyon.  But not like any train station resto you have ever seen!
It is like walking into one of the grand salons at the Versailles Palace — chandeliers, gilding, wood paneling, blue leather antique chairs and banquettes, and intricately painted walls and ceilings worthy of  Michelangelo.
I would spend my entire meal looking up.
Here is the taste of the menu:
Roasted leg of lamb from our Regions
Veal 'pot au feu' with black truffles
with Winter vegetables

Beef tartare seasoned to your taste
Fries and Mesclun salad

Provencale-style saddle of lamb cooked medium rare,
with crunchy polenta and Nyons black olives

The Café Procope, on rue de l'Ancienne Comédie, in the 6th arrondissement, is the oldest café in Paris that has been in continuous operation. It was opened in 1686  (inagine!) by the Sicilian chef
Procopio Cutò and was a hub of the artistic and literary community in 18th and 19th century Paris. 
Again, it provides a gilded environment on the inside, but my goal is to sit outside at one of the tables hugging the facade of this restaurant!
Here is a sample menu of a Prix Fixe Menu.
Starters
6 large escargots de Bourgogne Label Rouge
or
Onion Soup 
or
Caesar Salad  suprême with Chicken, Parmesan, and romaine lettuce
Entrees
Butcher's Steak, with shallot sauce and  Frites Maison
or
Cod fillet with sauce Grenobloise with pureed potatoes,
or
Duck Confit with parsley potatoes
Desserts
Tiramisu façon "Procopio"
or
Baba au Rhum, Chantilly maison
or 
Sorbet au citron, Limoncello
 "YES!  I will have all of the above please."
A "bouillon" is a class of restaurants that usually serves traditional French cuisine, in particular a
Bouillon (broth).
This restaurant was created in 1896 by two brothers, Frédéric and Camille Chartier, in a building resembling a railway station concourse.
The fun thing about this brasserie is that tables are sometimes shared if it is busy so you can often end up enjoying a meal meeting and making new friends.
And while the decor is very much old-world LITE, so are the prices!  I have left this menu mostly in French. See what you can recognize.
All yummy.
Sauté de veau (veal) Marengo

Choucroute alsacienne

Pavé de rumsteack (rump steak) sauce poivre, frites fraîches

Pied de porc (pork feet) "Félicie" grilles, frites fraîches

Tete de veau (calf's head) sauce Gribiche

Poulet fermier rôti, frites fraîches

Is your mouth watering yet?
Paris Book Club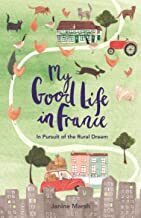 If you have ever wondered what it would be like to buy a house in the French countryside, this is the book for you will love?
In My Good Life in France, Janine Marsh's journey begins with a trip across the English Channel to pick up some cheap (but very good I am sure) French wine.  It is on that trip that Janine finds herself putting in an offer on a rundown old barn in the area of Pas de Calais. And voila, she begins her new adventure living in rural France.
Don't expect another Under the Tuscan Sun story. There is no endless sunshine or sexy Italian men, although her husband sounds like a real doll. It is fantasy turned into real life with a lot of sweat, colourful characters, and a growing menagerie of cats, dogs, chickens, and ducks that have names like Gregory Peck and Ginger Rogers.
I was enraptured and now follow Janine on her website — https://www.thegoodlifefrance.com/
You can purchase this book here or by going to my BOOK CLUB Page by clicking here.

Check Out My Other Paris Stories
You can check out my other blog adventures in Paris and France
by clicking on my website link HERE!
And don't forget to subscribe if you haven't already.
The subscription box is on the HomePage.
Disclosure Policy: This site uses affiliate links which may generate small commissions based on clicks and purchases. These commissions pay for the administrative costs of publishing this blog, so I always appreciate it when you purchase through my links.  Thank you for supporting me.
Any products that I giveaway are personally purchased at my own expense unless otherwise specified. I write all the content on my site unless otherwise specified. And I respect the privacy of my subscribers and do not share their information with any other party or organization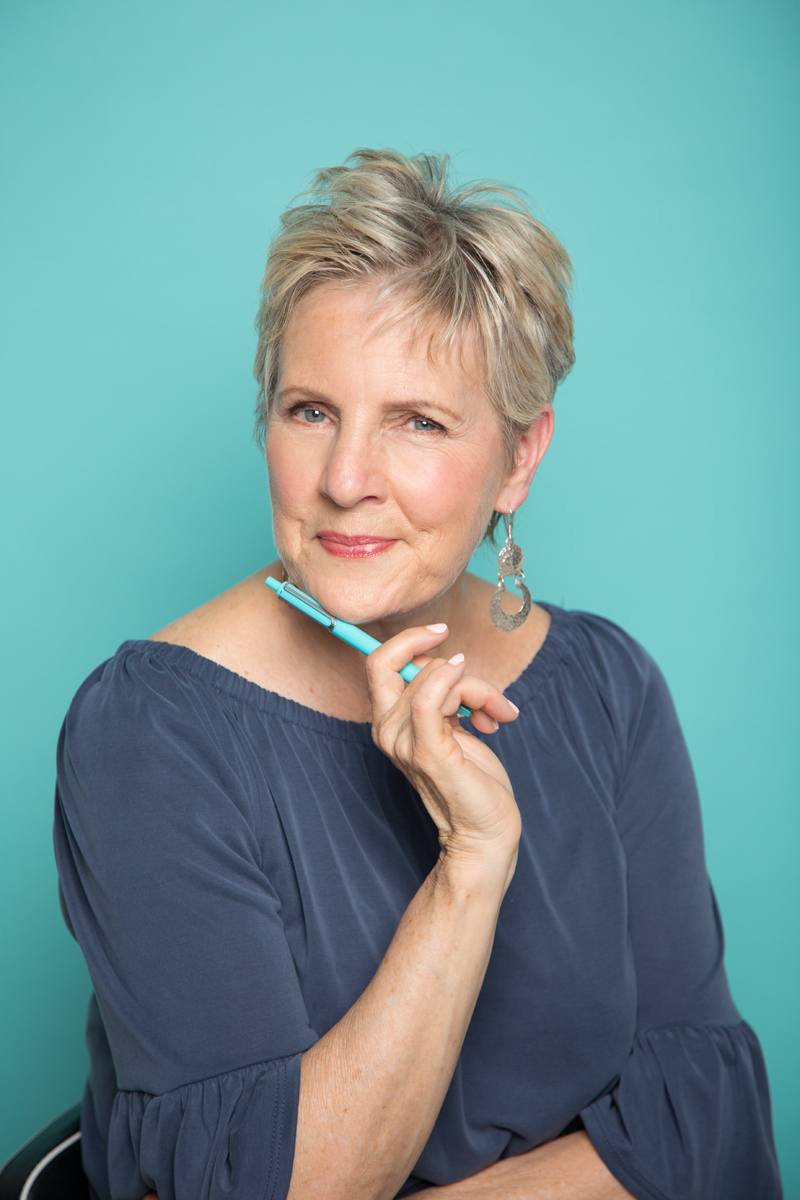 Diana Bishop the founder of The Success Story Program and A Woman of a Certain Age in Paris as well as a well-known correspondent with over 25 years working for CTV, CBC News, and NBC News. She loves travel, writing, and all things Parisienne.