Face Masks by Joie de couture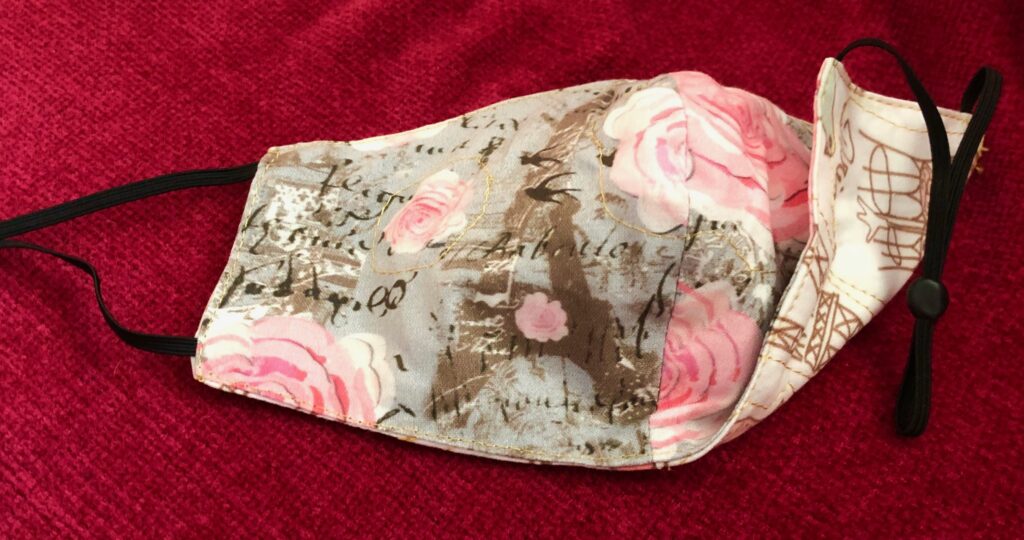 Original French-Themed Reversible Three-Ply Masks
Finally! — I have found someone who makes a COVID Mask in beautiful Paris and French fabrics.
These masks have been personally designed and handmade by Danielle St-Aubin who believes that if masks are going to become part of our everyday wardrobe for a while to come, and I think they are, women like us deserve something fabulous!
These masks are 100% cotton and reversible with two different fabric designs.
They come with that all important 3rd Layer and the superior Meltblown Polypropylene (PP) filter  capturing 98% of airborne pollutants and fine particles as small as 0.3 microns.
They are machine or hand washable with adjustable ties for maximum ear comfort.
Prices $22.50 CAD each or $42.50 CAD for 2 Plus Shipping
Contact Danielle directly by email at danielle@joiedecouture.ca
Currently there are Four Designs.
Fleur de Lis
The Eiffel
Springtime In Paris
Vive La France!
*NOTE: While these masks provide some protection again COVID-19, as in any facial mask, they are NOT an absolute guarantee against infection.  You must also take suggested government endorsed precautions such as hand washing, disinfecting, and social distancing in order to minimize your risks.