The First Woman Mayor of Paris!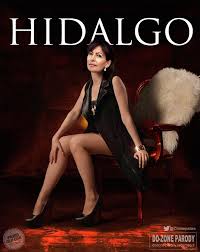 I have always been fascinated by women who break new ground, especially in politics, where I spent a big part of my career as a journalist.  I know how difficult it is for women to find the time, support and funding to run for office, but I have also seen how much harder still it can be for them when they get into positions of power.
The bar is set so high for them to succeed but also to fail.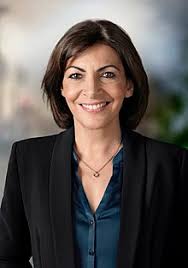 That's why I am becoming a keen observer of Anne Hidalgo who in 2014 was elected as the first female mayor of Paris. (The office has been around (off and on) since 1789 so this is saying something!)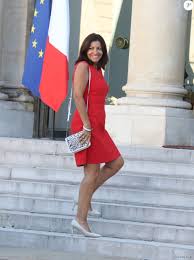 The 59-year-old Hidalgo is a beautiful, smart, tough-minded woman who is treading precariously between being heralded as a visionary, and vilified as radical and rigid reformer.
The cornerstone of her agenda is to make Paris a globally "green" city.
Sounds good right?
Hidalgo has introduced measures banning cars from certain areas of Paris and making public transit available 24/7 and free on certain days. Her stance has earned her accolades at the signing of the Paris Climate Agreement and for the successful bid for Paris to host the 2024 Olympic "Green" games.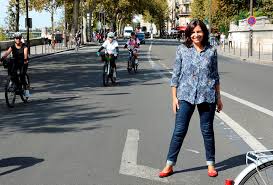 But then she started running into "roadblocks" – For instance, her proposal to ban cars from the thoroughfare that runs along the banks of the Seine was vociferously opposed and legally challenged by motorists who use the main arterial route to reach the centre of Paris.
Hidalgo also failed in reaching a deadline to overhaul Paris's hire bike system by installing 1400 new docking stations. As a result, she began to alienate even her primary support base.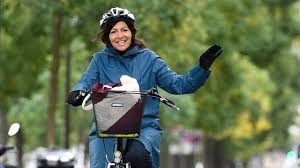 It is not because Hidalgo is a woman that her popularity is sinking. Or at least no one is admitting that.  It is the nature of politics that when politicians are elected that everyday thereafter suffer intense scrutiny for any failing or foible, and Hidalgo has now reached a tipping point.
Yet, I am still rooting for Anne Hidalgo precisely because she IS a woman, and one in a tough job where she wants to have a real impact.
Women have taken a back seat in politics for so long, and as a result, when they achieve some decision-making authority, they want to demonstrate that it was worth the wait. They become advocates and want to get things done.
I know I would feel and do the same.
And this has been my experience watching women climb their way into the political arena, when they get there, don't expect it be politics as usual!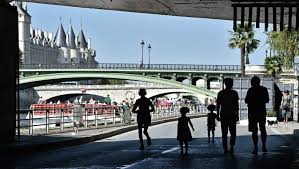 .
*Note: A Mayor in Paris is elected for a six-year term. Hidalgo has exactly one more year to go (March 2020). She has already announced however that she WILL run again.
FINAL DAYS TO ENTER FOR THE FREE GIVEAWAY! 
There is still time to enroll in my FREE GIVEAWAY DRAW for;
TWO PRIVATE FRENCH LESSONS with Christine Camm at SimplyFrenchOnline.com
ARE YOU ENTERED TO WIN?
Here are the NAMES of those of you who are entered for the Draw.
You are from all parts of the world — Canada, the US, England and South Africa!
The winner will be selected on March 15th and announced in my next blog post!
Good Luck Ladies and  thank you so much for taking part in this GIVEAWAY!
SUZE McCART
SANDY CORNETT
SUSAN SCHACHTERIE
JULIE BUCKLEY
DOROTHEA KANGA
TRUDY VAN BUSKIRK
TERRI FREELAND
SHEILA ELLIS
MICHELLE BOOYSEN
NICKI ALBRECHT
LUCI RIZZO
ERICA BELL
PEG McPHEDRAN
LORI GIFTON
HOPE MCFALL
NATALIE SMITH
MIICHELLE RUSSEL
EVIE VARANACHKA
CHARLOTTE DE HEINRICH
DOROTHY BERRY
ANNA HAASE
MIA (I do not her last name!)
ANN BRADT
PATRICIA CARROLL
CHRISSY HUTSELL
LESLIE DAVIES
MARY ALICE HENSLEY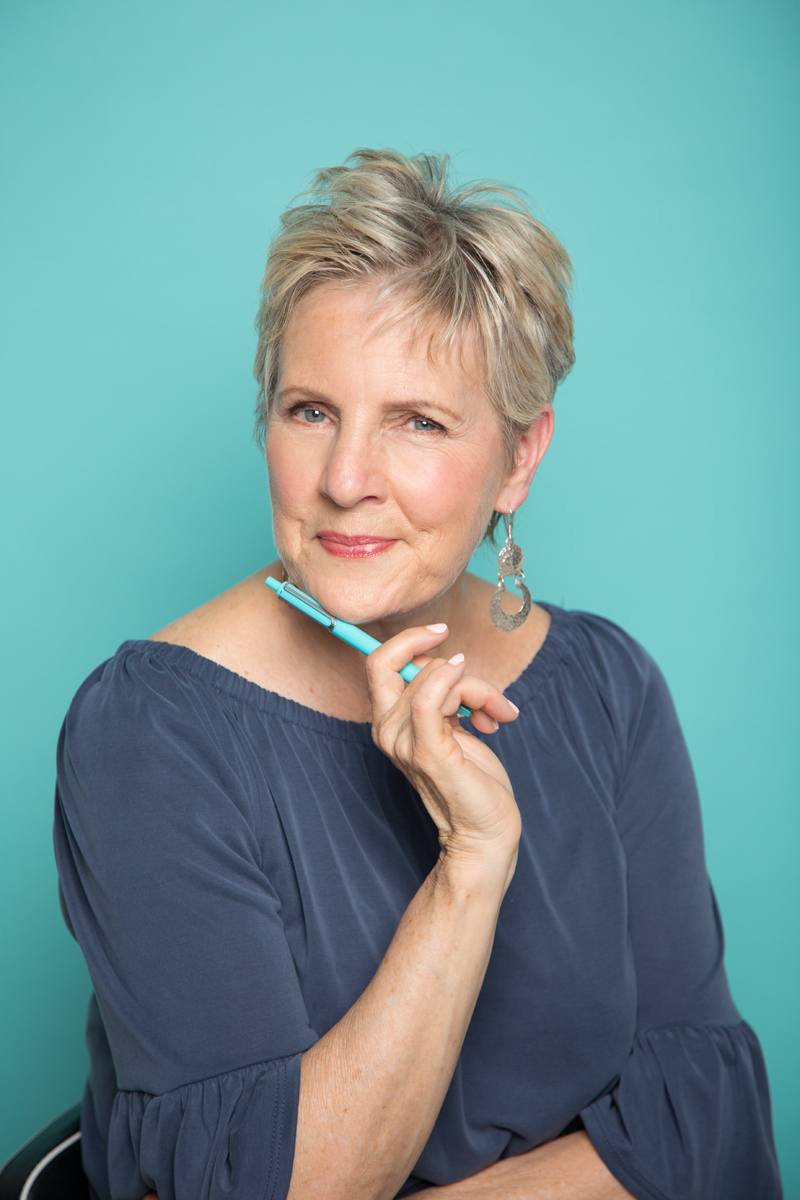 Diana Bishop the founder of The Success Story Program and A Woman of a Certain Age in Paris as well as a well-known correspondent with over 25 years working for CTV, CBC News, and NBC News. She loves travel, writing, and all things Parisienne.