Winners of the Summer Giveaway: Announcing my Fall Giveaway!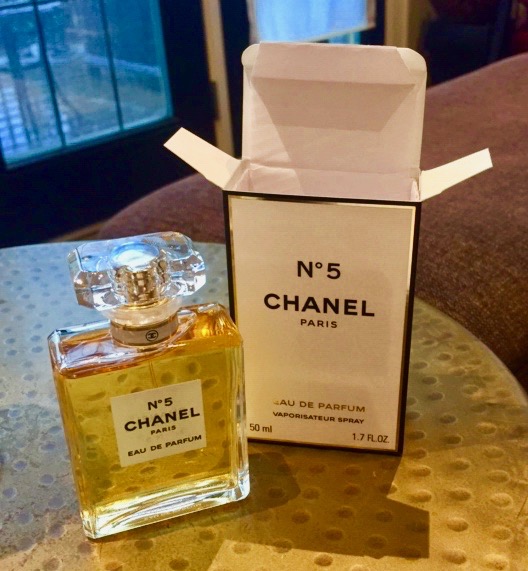 For me, the best part of my Giveaway Draws is I get to know my subscribers.
Summer Giveaway Winner
This is Luci Rizzo from Toronto, Canada.
She won my Summer GIVEAWAY Draw for the Bottle of Chanel No. 5 Perfume.
Congratulations again Luci.
Luci and her husband, Marc de Bellefeuille (He is French Canadian), love to travel, and in particular, love Paris.
"We spent our 10th wedding anniversary there," says Luci. "We rented an apartment in the Marais district and lived the French life for two glorious weeks. We loved the walk-ability of the city, the rich culture and of course the food, ahh the food!"
Luci and Marc plan to go back next year for their 20th anniversary. (I hope I have given them some new ideas about what to do on that trip.)
Luci has been a real estate agent for 22 years. She works primarily helping Baby Boomers and their parents who are downsizing.
She loves cats and has a beautiful Russian Blue named Lily — who, believe it or not, has her own Instagram account. (I am following her.)
Bonus Giveaway Winners
There was SO much interest in my Summer Giveaway that I added Two Bonus Draws for a few Paris-themed items; a travel make-up mirror. table napkins and tissues. Small tokens of my appreciation to loyal readers of my blog.
The Winners of these Gifts are;
Timmithea Leeds from San Diego, California.
She spent her 50th birthday in Paris with her husband and can't wait to go back.
And
Michelle Kimenhour from Chester, Virginia.
Congrats to all!
NOW — My FALL GIVEAWAY! 
What's In The Box?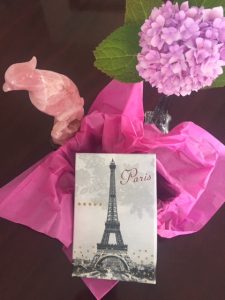 Are you ready for my Fall Giveaway Draw? It's the best one yet and it's a surprise!
I am giving away a SURPRISE FRENCH BOX, which includes a dozen French and Paris-Themed Items that I know you will love.
That's right! Not one but 12 beautiful things that I have personally purchased for you. For a value of $250.
I will reveal what's in the box when I reveal the winner on Sunday October 20th.
To Enter This Free Giveaway Draw
All you need to do is find ONE NEW SUBSCRIBER to my BLOG.
Do you have a friend or family member that you know that might be interested in channeling their Inner Parisian,
while learning more about the City of Love and Light?
Contact that person to ask for their permission to be added to my Subscriber List. 
Then send me their email address* at diana@womanofacertainageinparis.com.  
*Their email address will not be shared with anyone else.
I will send your contact an email and also one to you to confirm their subscription.
Then you will BOTH be officially ENTERED into the DRAW.
Good Luck Ladies!
TERMS AND CONDITIONS:
Once the winner has been selected and received the French box in the mail, you will be asked for a Short Interview, and to take a Selfie or Photo with your new gifts. 
The content will be used only to promote interest in my blog and may be posted on FB, Instagram and Twitter. I personally purchase my Giveaway products and do not derive any commission from them.
Check out blogs that you might have missed at www.womanofacertainageinparis.com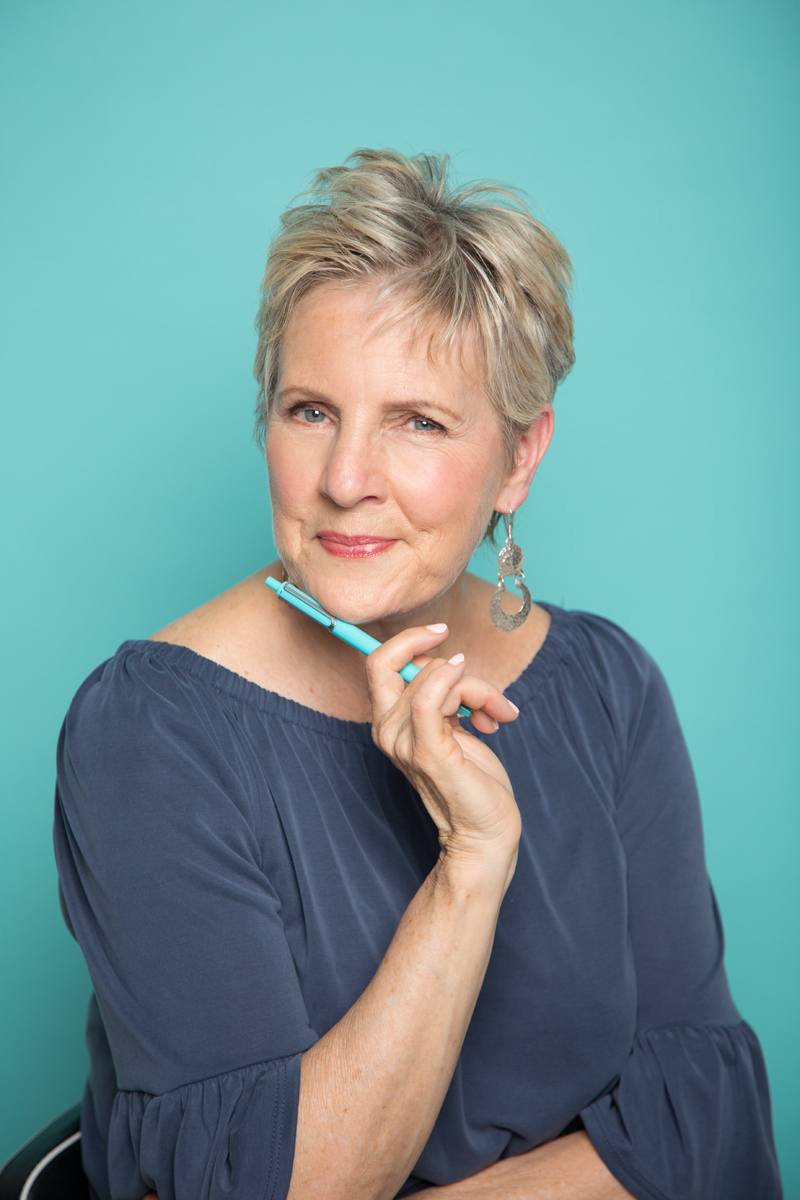 Diana Bishop the founder of The Success Story Program and A Woman of a Certain Age in Paris as well as a well-known correspondent with over 25 years working for CTV, CBC News, and NBC News. She loves travel, writing, and all things Parisienne.