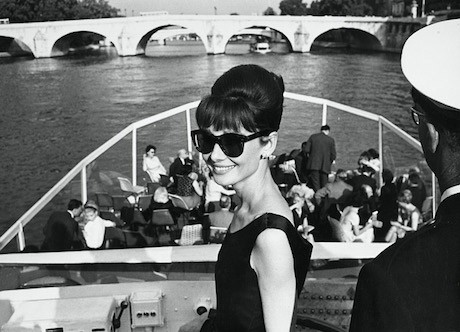 Paris is always a good idea! 
Audrey Hepburn
May 4th, 1929 – January 20th, 1993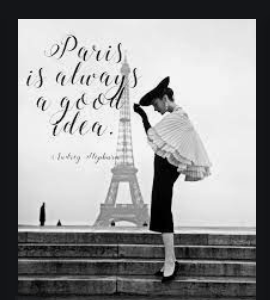 As a  young girl, I fell in love with Paris, in part, well in large part, because of Audrey Hepburn.
To me, everything that I imagined Paris to represent,  I felt was embodied by this film and fashion icon.
In fact, I wonder now if Audrey shaped the image I had, and many of us still have, of Parisian women?
I can see how this stereotype may have materialized.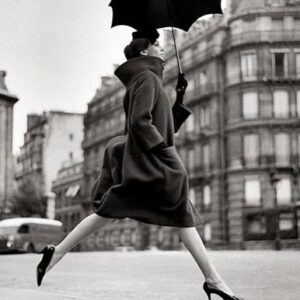 While Audrey was not French (she was born in Brussels), she spoke French and loved Paris.
"Paris is always a good idea" is her most famous quote.
Six of her movies were done on location or at the film studios in Paris: Funny Face (1957), Love in the Afternoon (1957), Charade (1963), Paris When It Sizzles (1964), How to Steal a Million (1966) and Two for the Road (1967).
Audrey was remarkably beautiful, tall and lithe, with a neck that stretched up with the grace of a giraffe.
And she was thin. Uncommonly and impossibly thin.
So thin, one secretly wondered (pre-bulimia awareness) how it could be healthy.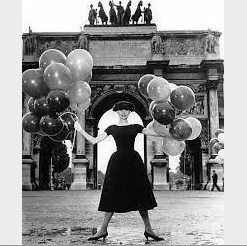 Still, her waif-like figure was the ideal silhouette on which to drape clothing.
As fashion designer Hubert de Givenchy discovered when Audrey became his most famous muse.
There wasn't a little black dress (Breakfast at Tiffany's)  suit,  gown, coat,  hat, or an oversized pair of sunglasses that I did not dream about wearing, hoping that it would make me feel a little bit like Audrey Hepburn.
As a result, I grew up thinking that French women, and especially Parisian women, personified a similar glamour, style, and confidence as Audrey.
Like the chicken and the egg though, I wonder which came first, the stereotype of the Parisian woman or Audrey Hepburn? Did Audrey reinforce the stereotype, or did the stereotype emerge and become more entrenched because of her?
Either way, it was an unrealistic and unfortunate model of glamour that most women could never emulate.
You may have some thoughts?
Still, not to take anything away from Audrey herself, she was one of a kind.  And it often a singular person and somewhat of an unnatural phenomenon that creates an icon.
Audrey would have been 92 on Tuesday.
Happy Birthday, Audrey!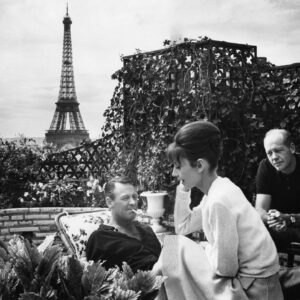 Audrey's Story
If you have not seen it, Netflix has a new documentary about Audrey Hepburn called AUDREY, More Than An Icon.
It underlines more than her legendary acting career, showing an intimate portrait of her family background, her marriages, and her humanitarian work.
It's Getting Closer!
The House That Julia Built!
My Exclusive Interview
With Makenna Held, the chef who went out on a limb to purchase and preserve Julia Child's vacation home in Provence!
You don't want to miss my interview. Space is limited.
WHEN?
SATURDAY MAY 8th at 12:30 pm EST/9:30 am Pacific
6:30 pm in Paris, 5:30 pm in London
CLICK HERE TO REGISTER
NOTE: Annual members do NOT need to register for this interview.
You are already registered.
(NOT an annual member yet? Click HERE to go to The Virtual Adventures Club to find out more.)
**NOTE: These segments are highly produced. As a result, there is a small administrative fee ($22.50 CAD) for each interview IF you are NOT an annual member.
It is posted in Canadian Dollars, and if you are paying in USD, euros, or pounds, you will get the benefit of the low exchange rate!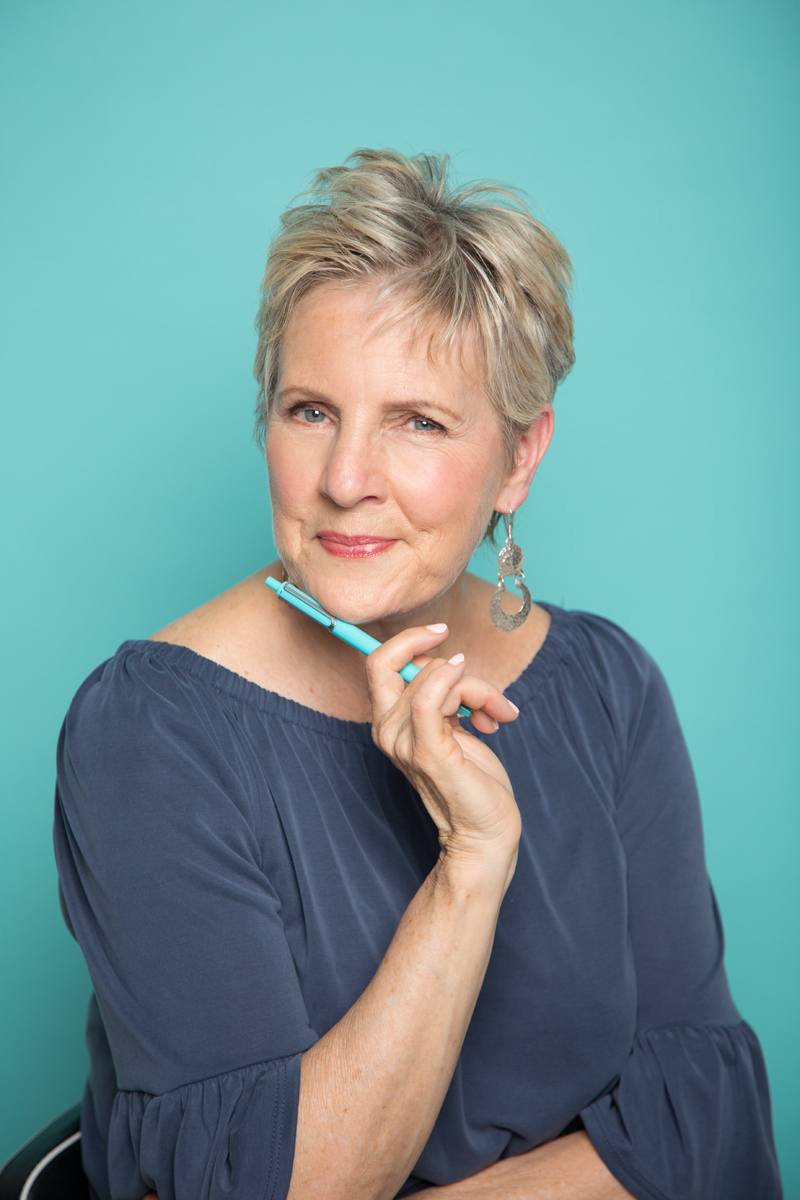 Diana Bishop the founder of The Success Story Program and A Woman of a Certain Age in Paris as well as a well-known correspondent with over 25 years working for CTV, CBC News, and NBC News. She loves travel, writing, and all things Parisienne.