A Hill Top Village in France!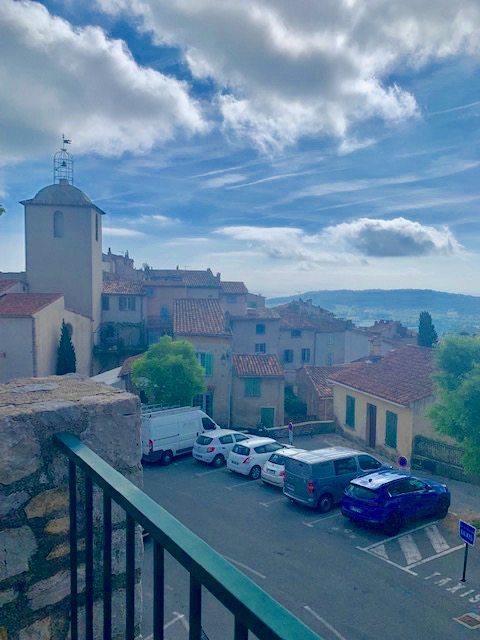 I sometimes dream of a hilltop village in France and renting a pied-a-terre overlooking the Mediterranean sea.
I see myself spending a couple of months there soaking up the local life.
Waking early, I would head out for my morning caffeine hit in the busiest cafe where I  would eavesdrop on the latest news and gossip.
Maybe even joining in the conversation as my presence becomes more familiar, and then return to the apartment and to my desk to write for the day.
Writing for a full two months with few interruptions, in a room with a view, is my idea of heaven.
France's medieval villages like Ramatuelle have always inspired that dream in me.
Ramatuelle* is a commune in the Var department of the Provence-Alpes-Côte d'Azur region in southeastern France, near St. Tropez. The Moors (of Muslim descent) settled there in the ninth and tenth centuries, finding a hill the best defence against their enemies although they were eventually defeated and sent packing.
Nowadays, there are about three thousand full-time inhabitants, but the locals assured me that the town and its restaurants swell to many times that number in the summer months.
Ramatuelle is a delightful little town, easy to visit on a day trip along the Riviera much like St. Paul de Vence (gorgeous, near Nice) and Eze (just west of Monte Carlo).
There is that one café that everyone seems to frequent, and my party of friends and I headed there first thing early one morning.
Double espressos, freshly baked croissants and other decadent pastries were consumed to prime us to take a walk through the village.
Like in all of these little villages, there are the cobblestone streets, narrow passageways, pastel facades, shutters, and doors,  and those beautiful little touches of colour with flowers or plants that give you pause.
Of course, there are the churches and chapels, the most prominent with its oblong tower being Notre Dame De l'Assomption, along with galleries, shops and restaurants.
Most were not open on the spring day I visited the town.  It was very quiet and serene.
I would imagine right now however that it is bustling with tourists and summer inhabitants.
It would be great fun to visit it again like that.
It certainly did feed that little dream of enjoying a few months in a similar village, and making more time for just "being."
How are doing some of that this season?
* Ramatuelle was known in the Middle Ages as Ramatuella (derived from the Arabic Rahmatollah  meaning 'the mercy of God')
My Summer Break
As I do every year, I am taking a break to enjoy the good weather.
Summer goes by so quickly, doesn't it?
I am actually heading up into Canada's north to spend a week on a houseboat!
Those of you who know me well might be surprised as I am a Paris girl,
and in fact, have never even been camping. No, not even once in my life.
My boatmates laughed when I asked how I plug in my hair dryer.
No electricity you see.
No Chanel No. 5 perfume on this trip either, they also told me.
Substitute? Bug spray.
No WIFI or internet.
No restaurants, stores or cafés.
Ok, it is a bit out of my comfort zone.
But in this chapter of my life, I have decided to embrace new experiences
and this one will be an adventure.
While it is not Paris, do you think it might warrant a blog when I get back?
Love to hear from you as always.
I will be back in this spot on August 28th!
See you all then, and happy travels.  Stay well and stay safe!
Brought to you by www.womanofacertainageinparis.com
Disclosure Policy: This site uses affiliate links that may generate small commissions based on clicks and purchases. Any products that I giveaway are personally purchased by me unless otherwise specified. I take all the photographs and write all content on my site unless otherwise specified. And I respect my subscribers' privacy and do not share their information with any other party or organization.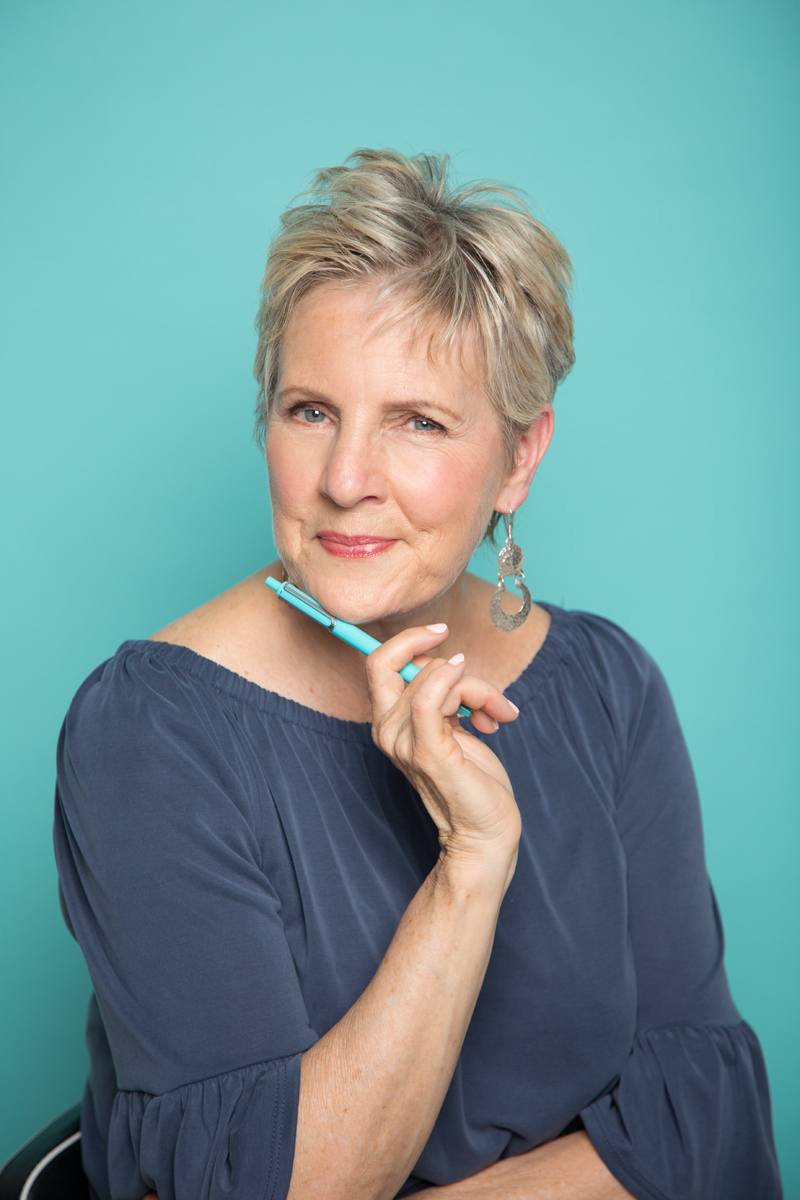 Diana Bishop the founder of The Success Story Program and A Woman of a Certain Age in Paris as well as a well-known correspondent with over 25 years working for CTV, CBC News, and NBC News. She loves travel, writing, and all things Parisienne.