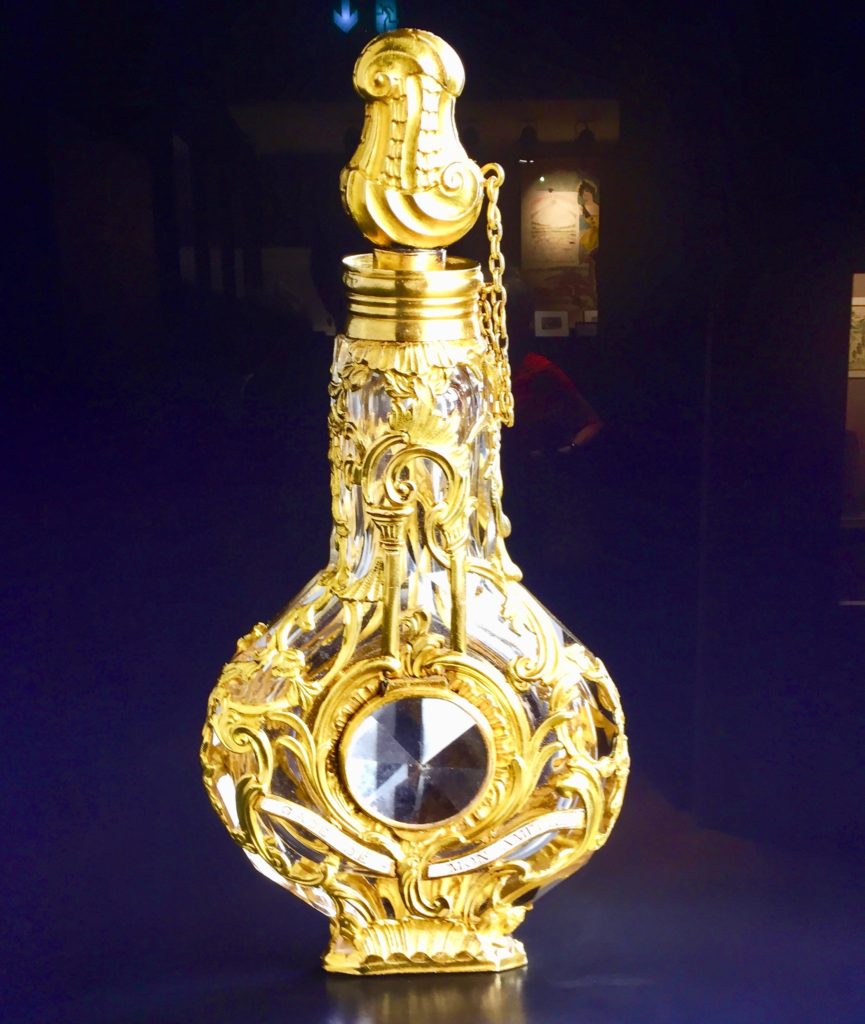 "Women in France don't just love fragrance;
they can't imagine living without their Fench perfume."
As I walk down the street in Paris, I notice that people smell nice.
Not in a heavy or sickeningly sweet or disruptive sort of way, but just in a light, seductively fresh and uncomplicated way.
So much so that a few times I have stopped the person, from whom I believe a lovely fragrance was originating, to ask what they are wearing.
Parisian women are only too happy to tell me, but so far it has always been something that I have never heard of.
French of course.
Ever since the launch of the iconic fragrance, Chanel No. 5  in the 1920s, French women of all levels of society have had a passion for perfume.
The fragrance they choose is considered another key element of what defines them.
French Perfume Tour at the Fragonard Perfume Museum
So I decided to find out more.
I took the Free Tour at the Fragonard Perfume Museum which is tucked away at 3-5 Square de l'Opéra-Louis Jouvet, near the Palais Garnier.
Over the next half hour, our guide treated me and a small group of French women to an engaging visual display about the history of perfume, explaining everything from the manufacturing process;
the exceptional collection of ancient perfume bottles; to the magic of the master perfumers, also called the "noses."
The French Perfume Scent Challenge
In the first of two interactive activities,  we sniffed canisters of different scents and then had to match them with the names of ingredients on a  board —  such as passion fruit, jasmine, rose, green apple and violet.
This sounds easier than it was. My "nose" was confused after the third sniff.  It gave me an appreciation for the art of experimenting with literally thousands of ingredients to create a winning fragrance.
In the second exercise, we were exposed to some of Fragonard's own fragrances –with names like Belle de Nuit,  Etoile,  Ile d' Amour, Diamont, and Frivole, and we had to guess, again by sniffing, what ingredients made up each fragrance.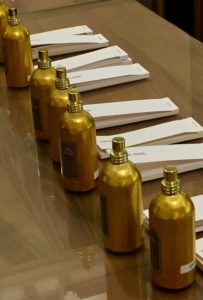 My French Perfume Pick?
It has green mandarin, bergamot and lemon with middle notes of jasmine, lily-of-the-valley and peony; base notes of patchouli, iris and musk.
You are right. I did not correctly identify any of these.
I guess I am not cut out for the perfume business, but I do smell nice.
(My pick was Frivole and you can buy it here.)
Perfume Trivia
Do you know what the different concentrations of fragrances are?
Should you keep perfume bottles in the bathroom?
What are three things that will cause perfume to spoil?
Do you know one of the secret places on the body that French women like to dab perfume?
How much of the cost of fragrance is spent on marketing?
Go to the bottom of this Blog to find the Answers
The Perfumers Apprentice Workshop
The other thing I want to try when I go back to the museum is their Apprentice Workshop where you work with a perfumer to can create your own fragrance and of course you get to take it home!
The Workshop is open to all from age 12 years upwards
Schedule: every Saturday
Price: 95 euro
Languages: French, English
Diana's Paris Book Club

A related book! I really enjoyed this novel Meet Me In Monaco which combines French perfume, romance and Grace Kelly's Cinderella story!

It is set in the 1950s against the backdrop of Grace Kelly's whirlwind romance and wedding to Prince Rainier of Monaco. Before the couple meets, Grace finds herself hiding from the paparazzi on a trip to Cannes for the film festival. She seeks shelter in a perfume shop owned by struggling perfumer Sophie Duval, the consequences of which are a life-long bond between the two women that also set off a series of unexpected events for Sophie.
A lovely story where you will also learn a lot about the French perfume industry.  Quite fascinating.
Perfume Trivia: Answers
1. Perfume|le parfum has the highest concentration of scent at 24%, Eau de Parfum has 15%, Eau de Toilette, 10%, and Cologne 5%.
2.  Never keep perfume in the bathroom because of the humidity.  It is best kept in a cool dry place.
3. Humidity, heat and light can affect a fragrance's delicate balance.  That is why clear bottles are not the best.
(Fragonard sells its fragrances in an opaque gold bottle for this reason.)
4. French women like to dab perfume on the back of the neck — so that people will remember them and their scent as they walk away.
I also learned that if you spray some on your wrist, it is best to tap it with your other wrist. Do not rub the two wrists in a circular fashion. I am still not sure why.
5.  The perfume industry is ridiculously competitive, so 80% of the cost of fragrance is now spent on marketing.
Note: The EU including France bans thousands of substances and ingredients used in perfume and cosmetics that are linked to allergies etc.  They are much stricter than in North America and elsewhere.  So if you love perfume buy it there!
What is your favourite perfume?
Please leave a comment below. 
Have you read my blog about Chanel No 5 Perfume?
It's been around for over a hundred years!
CLICK HERE to read it!
And if you are not yet a Subscriber,
Please do when the box comes up!
Brought to you by www.womanofacertainageinparis.c
Disclosure Policy: This site uses affiliate links which may generate small commissions based on clicks and purchases. Any products that I giveaway are personally purchased by me unless otherwise specified. I write all content on my site unless otherwise specified. And I respect the privacy of my subscribers and do not share their information with any other party or organization.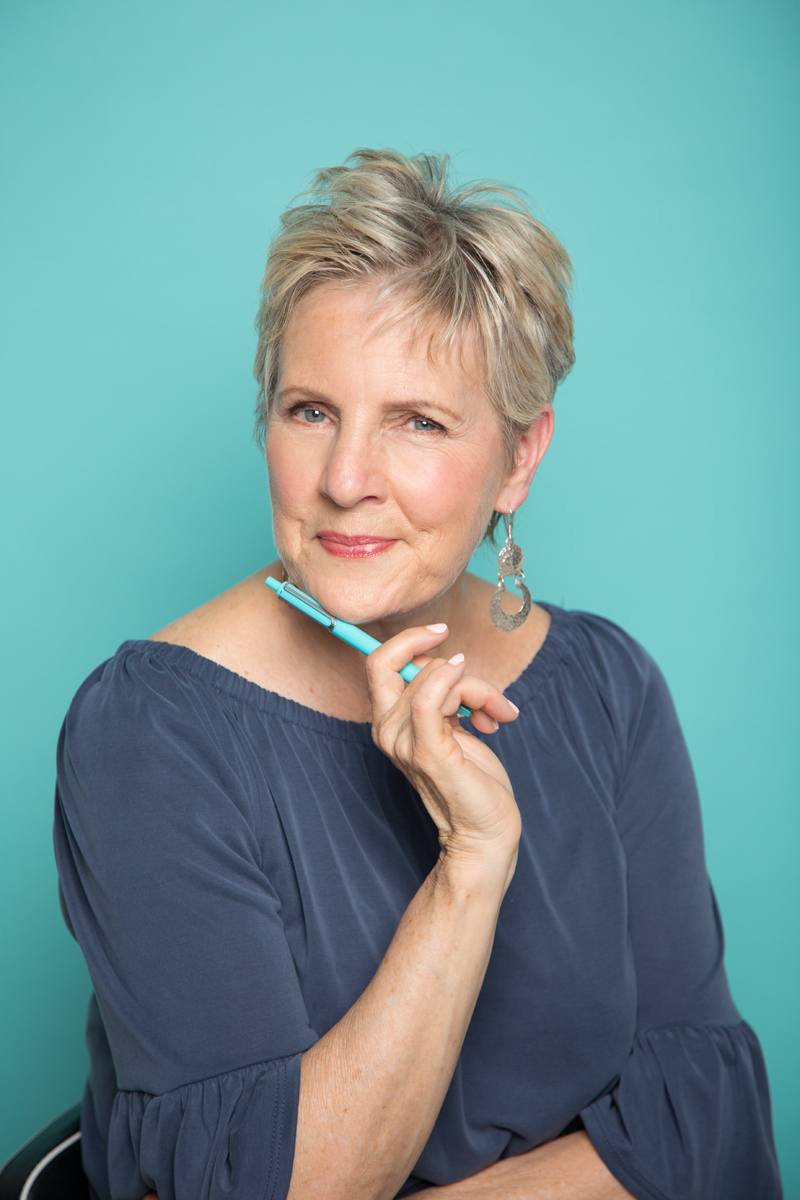 Diana Bishop the founder of The Success Story Program and A Woman of a Certain Age in Paris as well as a well-known correspondent with over 25 years working for CTV, CBC News, and NBC News. She loves travel, writing, and all things Parisienne.